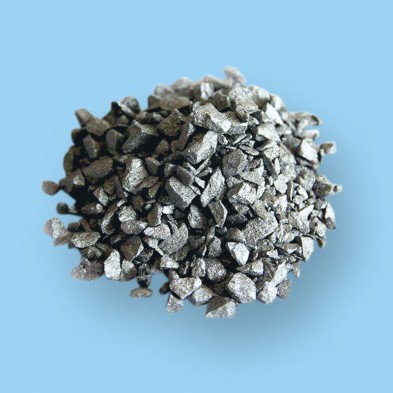 Covering agent for spheroidizing
Product features:
1. Because of its pure composition, reasonable and moderate specific gravity and strict particle size range, the covering agent can greatly stabilize the spheroidization process and improve the recovery rate of magnesium.
2. The covering agent is beneficial to the floating of gas and inclusion in the casting, so as to achieve the purpose of purifying molten steel, obtain sound steel parts and reduce the scrap rate.
Product Details
BRAND

(CHEMICAL COMPOSITION)%

CODE

Si

Al

Ca

Fe

DFF-1

20-25

<0.5

<0.5

Balance

DFF-2

40-45

<0.5

<0.5

Balance
Packaging: 25kg woven bags and 1000kg ton bags can also be packed according to user's requirements.
Particle size: 2-6mm, 4-8mm, can also be processed according to the size range required by users.
FAQ:

Q: Are you a manufacturer or a trading company?
A: We are experienced manufacturers.

Q: Do you have stock?
Answer: Our company has long-term stocks to meet customer requirements.

Q: Can we customize special products?
A: Our company has a professional team to customize and produce various products for customers.

Q: Can you solve the problems encountered in the use of your products?
A: Yes. Our company has many experienced senior foundry engineers who have been in the industry for decades, who can solve all the problems in the use process for you.

Q: Do you have experience in reducing export tariffs or costs?
A: Our company has a professional team to reduce costs for customers.

Question: Does your company's production capacity meet customer needs?
A: Our company is strong and has the ability to meet the needs of customers for various products in a stable and long-term.

Q: Can you provide free samples?
A: Of course you can.

Q: How many days can you deliver?
A: Usually, we can ship the goods within 15-20 days after receiving the advance payment.

Q: Why choose our company?
A: (1) Our company has been engaged in professional production and sales of metallurgical products for more than 16 years.
(2) We have rich experience in foreign trade and can provide high quality and competitive prices.
(3) We can provide customers with 24-hour online service and good after-sales service.
Inquiry Now
Can't find the specific information you're looking for? Have a question ? Contact Us