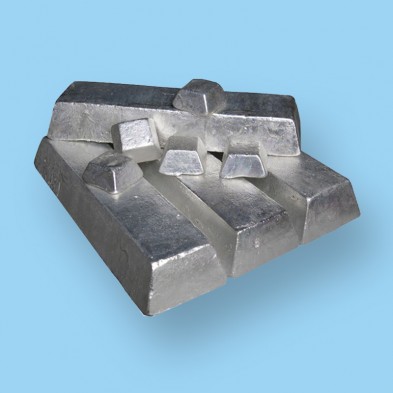 Magnesium ingot
Product features:
1. Magnesium is a new light-weight corrosion-resistant metal material, which is mainly used in the production of magnesium and aluminum alloy, steel-making desulfurization, aviation and military industry, and widely used in automobile manufacturing, light industry, metallurgical industry, etc.
2. It has the advantages of low specific gravity, high strength per unit weight and high chemical stability, which makes Al Mg alloy and its magnesium die castings very popular.
Product Details
What is the term known as the Magnesium Ingot?
This Magnesium Ingot has been used in the production of magnesium alloy, and it is used in the chemical industrial, military-industrial, and meter instrument manufacturers by experienced experts. Magnesium is used in super-strong materials, fewer weight materials, and alloys. These ingots are used in the industrial-grade melting for aluminium and silver industries that require cost-effectiveness. In multiplication, it is used to make things lightweight, such as car seats, luggage, laptops, cameras, power tools, flares, fireworks, and sparklers.
Varieties of the magnesium Ingot:
Here are some of the types of the Magnesium Ingot listed, and they are:
· 1. Cast alloys
· 2. Wrought alloys
The sorts of magnesium ingot are cast alloys and wrought alloys. The cast alloys are created by placing the molten liquid metal into a mold used to transfer it to the needed figure. It is also used to enhance slime antagonisms, such as zirconium and rare earth metals. Furthermore, the wrought alloys are useful in mechanical work, such as the false outcome and proceeding functions to reach the desired shape needed by the experts. The main alloying elements are aluminium, manganese, and zinc. They have also been sorted into warmth treatable and non-heat-treatable alloys.
Packaging: 25 kg woven bags and 1000 kg ton bags can also be packed according to user's requirements.
Granularity:Bulk supply, can also be organized according to user requirements.
FAQ:

Q: Are you a manufacturer or a trading company?
A: We are experienced manufacturers.

Q: Do you have stock?
Answer: Our company has long-term stocks to meet customer requirements.

Q: Can we customize special products?
A: Our company has a professional team to customize and produce various products for customers.

Q: Can you solve the problems encountered in the use of your products?
A: Yes. Our company has many experienced senior foundry engineers who have been in the industry for decades, who can solve all the problems in the use process for you.

Q: Do you have experience in reducing export tariffs or costs?
A: Our company has a professional team to reduce costs for customers.

Question: Does your company's production capacity meet customer needs?
A: Our company is strong and has the ability to meet the needs of customers for various products in a stable and long-term.

Q: Can you provide free samples?
A: Of course you can.

Q: How many days can you deliver?
A: Usually, we can ship the goods within 15-20 days after receiving the advance payment.

Q: Why choose our company?
A: (1) Our company has been engaged in professional production and sales of metallurgical products for more than 16 years.
(2) We have rich experience in foreign trade and can provide high quality and competitive prices.
(3) We can provide customers with 24-hour online service and good after-sales service.
Inquiry Now
Can't find the specific information you're looking for? Have a question ? Contact Us